My husband wore a wedding dress on our big day - picture
Published Aug 9 2012, 15:57 BST
|
By Su Karney
There are all sorts of rules we are meant to abide by when it comes to weddings: don't be late, don't wear white and do not, under any circumstances, upstage the bride on her big day. Especially if you are the groom.
But You Yao wasn't a bit bothered when her brand new husband dressed as the bride on their wedding day.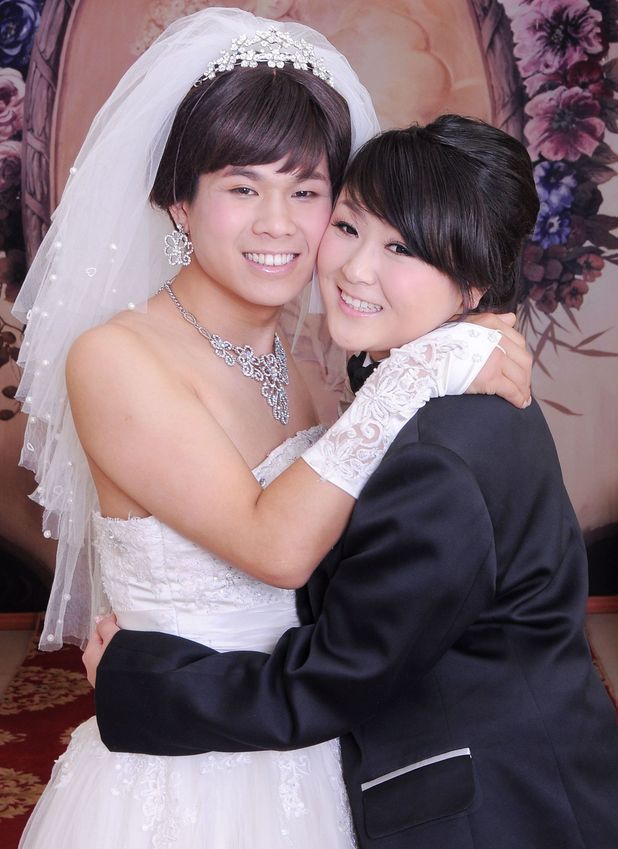 The couple, who married in China in April last year, decided to swap bridal outfits while having pictures taken on their big day, so while You Yao donned a dinner jacket and bow tie, her husband Sun Bin slipped into her gown and veil.
They only let their friends and family in on the prank a year on, to celebrate their first anniversary. You Yao said: "After keeping the pictures secret for a year, we wanted to share them with friends.
"As taking the wedding pictures is a once-in-a-lifetime thing, we wanted to make them special. My husband is extremely caring to me and whatever my demand is, he'll try his best to meet it.
"He is not a romantic person but he would agree with my every little request. For example, I raised the novel idea of taking wedding pictures with switching our identities and he agreed without hesitation."
She added proudly: "Luckily I married a person who loves me very much."
And we think it's fair to say, not many men could carry off a veil quite like Sun Bin.
What do you think of this idea?Read more: Yours Truly: Man sets fire to his head after using hairsprayRead more: Yours Truly: Plastic surgery gives me an amazing buzz
Comments (1)
Add Comment
Latest Real Life Stories Headlines